Services
In addition to designing custom turn-key solutions we provide a variety of stand alone services. From rental radios to custom vehicle installations and everything in between we can provide you with the wireless services you need to run at peak efficiency. Call 801-966-7500 today for information about any of the services you see here (and those you don't).
Rentals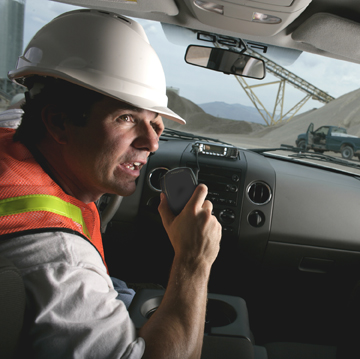 Our team can provide your event with the one-to-many communications it needs to make it a success. Our large rental fleet can be used for small, on site locations as well as large multi-city races. Our rentals can include any options you may need including:
Any number of radios for any size event
Accessories including surveillance headsets, extra batteries and more
Repairs
While two-way radios are durable, at times they need repair. Our full service bench tech can diagnose and repair a wide variety of radio issues. We are equipped to handle everything from smashed to corroded radios.
In addition to repairs, our technician can tune, align, and adjust a variety of radio equipment including:
Repeaters
Duplexers
Transmit Combiners
Programming
Two way radios can meet a variety of needs in any industry. Because of this, each radio can be programmed to fulfill a specific job. Whether it's just a frequency change or a custom lone worker program you need our technicians can get your radio programmed. We are available to program radios either in field or at our office. Call today to schedule any programming changes you may need.
Installs
Our professional installers have experience in installing radios in all sorts of vehicles and buildings. You can trust that an install done by us will be done right the first time.
Vehicle
We can install any make or model radio in a variety of vehicles including: Trucks, Sedans, Vans, Busses, Loaders, Back-hoes, Graters, Snow CATs, and many more. No matter what the vehicle, our installers will provide a professional installation that will last as long as the radio. We have a full service install bay on location or we can send a technician to you to have your equipment installed.
Building
The sky is the limit to what we can install in. Our trained technicians can pull cable, install radios and equipment, and mount antennas in any style structure including: hospitals, office buildings, warehouses, manufacturing plants, monopoles, guyed and freestanding towers, and much more. Call today for an on-site analysis of your building.